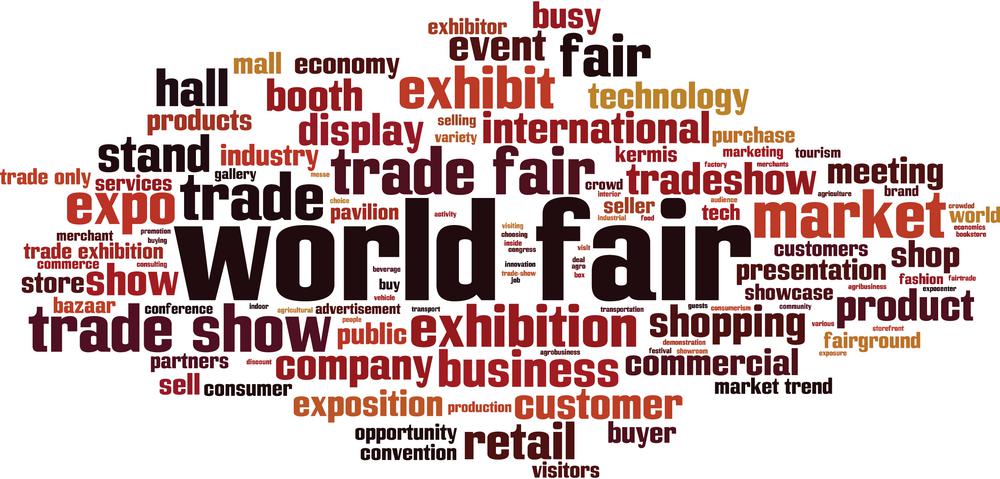 The Live Events industry has maintained the status quo for a very long time. Organizers are afraid to change or sometimes they are so dependent on the registration companies and badge printing companies. It is very difficult for organizations to handle the technology integration needs of current day events that includes
Event Website
Online Registration
Online Payment processing (for paid events)
Digital Confirmation with QR Code
Ticket Kiosk and Badge Printing
Event Sessions, Speakers and Schedules
Event App
Attendee Feedback
Sponsor / Exhibitor demand for Lead Retrieval solutions
Event Collaboration
Social media integration and monitor #hashtags
Dashboard and Event Analytics
Eventforz provides an integrated ecosystem addressing the above needs. Eventforz helps organizers to satisfy and often thrill the sponsors & attendees and make their event experience memorable. It helps exhibitors with easy lead retrieval, record voice / video notes, sync with their Salesforce CRM, and provides web access for post event follow ups. Our app enable attendees to view session information, comment on speakers, check out vendor information, monitor event #hashtag feed, capture special moments and share them on social platforms.
Eventforz caters to the needs of all event stakeholders namely organizers, exhibitors, attendees and delegates. This is one of the prime reason why this solution is considered special!
Organizers want to expand their revenue opportunities from the event. In addition to booth costs, Eventforz allows for sponsor advertisements, targeted app based promotions, social media marketing and post-event engagement.
Event Registration
Exhibitors and Attendees can register easily using the web interface and choose preferences as per GDPR, CCPA privacy regulations.
Approval
Event Organizers can easily approve registrations after payments or we can enable automatic appoval and send Event Tickets through email.
Pre-Event Marketing
Eventforz helps organizers & Exhibitors to effectively communicate their value to attendees. Product brochures, service offerings can be publicized effectively.
Kiosk Check-in
Seamless Attendee Checkin during Events is very critical and we automate using self service Kiosk. We can easily print Event Badge just by scanning the QR Code on the confirmation email.
Event Map
Organizers can populate event location map, agenda, session information, speaker bio, specialty tracks online. Attendees can choose tracks and build their own schedule.
Session Management
Eventforz enables planning for individual tracks or sessions by monitoring the attendees and crowd control. Organizers can estimate # of attendees and also have session check-in / check-outs to measure quality.
Attendee Engagement
The success of events depends on this quite a bit and Eventforz enables session tracking, control crowd flows through, monitor real-time social media trends and take appropriate measures to improve attendee engagement.
Lead Retrieval
Just by a simple scan of QRcode on the attendee badge, Exhibitors can append contacts to their list and also input additional information. We have built-in integrations to CRM solutions like Salesforce that help Exhibitors saving labor-intensive manual upload work.
Moment Capture
Sponsors / Exhibitors invest a lot to make an event successful. Eventforz mobile app allows us to capture critical moments, document context-specific notes, receive video testimonials, thereby providing ROI during the event itself.
Messaging
Stakeholder communication during the Event is of greater importance in this day and age. Eventforz provides instant messaging to other attendees, exhibitors can help a lot to set up meetings during the event, progress conversations and line up opportunities.
Post-Event Follow-up
Eventforz provides post-event access to pictures, videos, and other converstations with stakeholders. This is so helpful to follow up on conversations, convert opportunities, and close deals.
Event Ad Revenue
Event costs are increasing and organizers often struggle to find additional revenue options. Eventforz allows organizers to enable promotions, sponsorship advertisements through the mobile app. The messaging option can be enabled to set up vendor dating, set up appointments with delegates creating additional revenue opportunities.
Social Media
Eventforz natively connects to twitter handles, shows social media updates on the dashboard. Organizers can easily capture Linkedin, facebook information during the registration process and run promotional campaigns. This can also be integrated into event analytics and design future shows.
Broadcast
Safety & Security of event attendees is of paramount importance. Eventforz allows organizers to send broadcast messages, push notifications to attendees during weather, disaster or emergency situations. It acts as a powerful communication vehicle to share critical information to appropriate audience.
Event Analytics
Eventforz helps organizers to track conversion rates from marketing campaigns (using registration link as a landing page), Capacity rate to advise on session quality, Attendee attrition rates, sponsor investment spike, social media engagement, sponsorship page engagement providing visibility to event success.
Eventforz Benefits - Stakeholders
Event Organizers
Attendee Engagement
Real-time Feedback
Advertisement Revenues
Event Analytics
Pre/Post Event Automation
Event Exhibitors
Lead Retrieval
Moment capture
Improved ROI
CRM integration
Live Collaboration
Event Attendees
Plan your agenda
Connect with peers
Capture your moments
Social media engagement
Contextual feedback
Eventforz is truly a multi-stakeholder application for Events, Exhibitions, Conferences & tradeshows. Eventforz enhances the experience of organizers, exhibitors and attendees.
Total Media Files*
500,000+
Organizer's Savings*
$340,000 +
Exhibitor's Revenue*
$5,000,000+
This could revolutionize the tradeshow events.. am going to go home and dig up my research on tradeshows. am sort of amazed that nobody thought about this integrated ecosystem. This is one of those ideas where you kind of hit yourself on the head and say why I did not think about it.
Steve Mauro
Chief Operating Officer,
Advisory, Regulations & Compliance
Legal
This is a really nice app. I can see this being used in not only educational conferences or any conference where you exchange an idea, meet new people, and you don't have to worry about collecting cards, or remembering numbers, etc. You got all right here in the palm of your hand.
Rod Smith
Director
Instructional Technology
Education
Remember that.. You can use this in FEMA and other large agencies that gather data during calamities, but cannot collaborate and put it together at the same time. We should go back to their offices and check it out.
Venki
Entrepreneur
Thought Leader
International Business
Reach Us
support@sonline.us
Locate Us
22, Technology Parkway South, Norcross, GA 30092